Interactions Program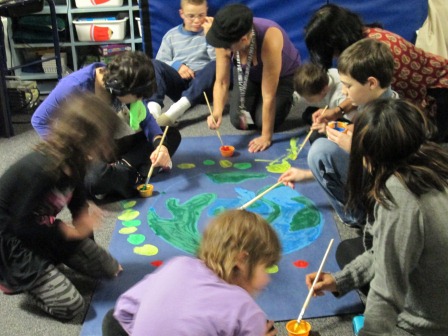 This program provides academic programming in a small group setting for children who display characteristics within the Autism Spectrum Disorder. The classroom provides a higher adult to child ratio than in a regular program. The Interactions program is focused on improving the developmental, social and communication skills of the students.
Staff in the program are knowledgeable in the area of Autism Spectrum Disorder and there is ongoing training throughout the year.
A number of strategies are employed to help students reach their potential. A sensory room with specific equipment will provide students opportunities to improve their fine and gross motor skills as well as regulate their sensory needs.
Communication skills will be developed both in and outside of the classroom. Students will have the opportunity to be integrated into other classrooms, when appropriate, to focus on socialization and/or academic skills.
Interested parents are encouraged to call and arrange a time to visit the program.
Interactions General Information Video
Interactions Information Video for Elementary Schools